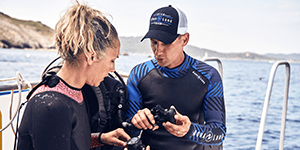 Our Scuba School International (SSI) certified professionals are always ready to answer your questions regarding scuba or help you start your own scuba certification for your future recreational adventures.
A fun aspect of scuba is that you get to visit and dive in locations all over the world and sometimes in your own backyard! We have both domestic and international dive tour locations.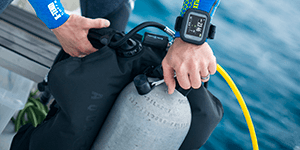 We offer a large selection of quality scuba and snorkel equipment to ensure that you will be outfitted with the best gear on the market. We are a licensed Aqualung retailer and service location as well.
About Scuba Schools International
For more than 50 years, SSI has provided training, scuba diving certification, and educational resources for divers, dive instructors, dive centers and resorts around the world. Started in 1970, SSI has expanded to include more than 30 Service Centers, is represented in more than 110 countries with over 2,800 International locations, and has materials printed in more than 30 languages. SSI is a trusted name in the diving world, and attributes that success to its uncompromising standards and focused methodology.
Passionate about diving
Our staff is dedicated to helping others experience the joy of scuba diving. With over forty years of staff diving experience we can make share not only our veteran knowledge but ensure that you receive the best training. Whether it is scuba diving certification, purchasing or servicing dive equipment, or sharing our first hand experience you will have our full support for all of your recreational adventures.
We stock and carry some of the best name brand scuba diving equipment and scuba accessories for your adventures anywhere in the world. Whether you need new equipment or need to have existing gear serviced we can assist you.
Authorized Retail and Service
Start your recreational adventure
Millions of people all over the world enjoy the activity of scuba diving every day. Our world is covered in oceans and underwater environments that are just waiting to be explored. We know less about the bottoms of our oceans than we do about the surface of the moon! We hold dive certification courses the first weekend of every month for both Open Water Divers and Advanced Open Water Divers. We also schedule and conduct certification for a large variety of specialty courses. You can view dates for our regular monthly classes below.
January 2023
---
Open Water – 7th & 8th
Advanced Open Water – 29th
February 2023
---
Open Water – 4th & 5th
Advanced Open Water – 26th
March 2023
---
Open Water – 4th & 5th
Advanced Open Water – 26th
June 2023
---
Open Water – 3rd & 4th
Advanced Open Water – 25th
Our upcoming dive trips
One of the benefits of learning how to scuba is that you get to explore whole new worlds both above and below the water. Dolphin Dive Center regularly visits several domestic and international travel locations throughout the year. Below are our upcoming dive trips and details.
Learn more about our travel tours and sites.