The Scuba School International (SSI) Advanced Open Water diver certification is the next step on the path to becoming an SSI Master Diver. This is usually that occurs naturally as you become a more experienced diver.
Minimum Requirements
Open Water Certification
Minimum age 10
Basic Physical fitness and No major illnesses
Completion Requirements
4 Specialty Certifications
Log a total of 24 dives
Our Certification Process
Step 1 – Class Registration
Start the certification process by coming in or contacting Dolphin Dive Center directly about our Advanced Open Water course.
After you complete registration you will receive an email with your online training materials for the four certifications we will cover. You will need to complete the online training material before your classroom and pool sessions.
While you will need to complete twenty-four verified dives to achieve this certification you can complete the course work required in advance. This course will cover the Specialty certifications that Dolphin Dive Center recognizes for Advanced Open Water certification: Night & Limited Visibility, Deep Diving, Navigation, and Wreck Diving.
We believe these four Specialty courses make you a competent and able scuba diver to achieve the Advanced Open Water certification.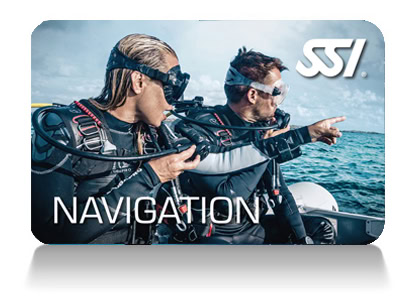 Step 2 – Classroom & Pool Sessions
You will meet with your Dive Instructor in both the classroom and designated pool. You will begin your course at Dolphin Dive Center for your classroom sessions. After the classroom session you will break briefly before heading to the pool to begin your advanced scuba skills training!
Once your course work has been completed you will have earned your Specialty certifications required for Advanced Open Water certification.
Step 3 –Complete Required 24 Dives
Your dives must be verified in order to count for the certification and once you have completed twenty-four dives and the Specialty course work you will have completed the SSI requirement and achieved your Advanced Open Water certification.
If you are unsure where or when to dive Dolphin Dive Center plans monthly dive trips all of which are verified and count for your certification. We can also recommend local areas for dives and coordinate with you for verification processes. Please feel free to contact us directly for further details or information.
Cost
The total price of your Advanced Open Water certification is $495*. This payment covers life-time access to the course's digital learning materials, instructor fees, air tank fees, all classroom and pool sessions, and equipment rental (dive computer & buoyancy compensator).
*Note the cost of the required twenty-four dives is not included.